6 Reasons Every Writer Should Offer Social Media Services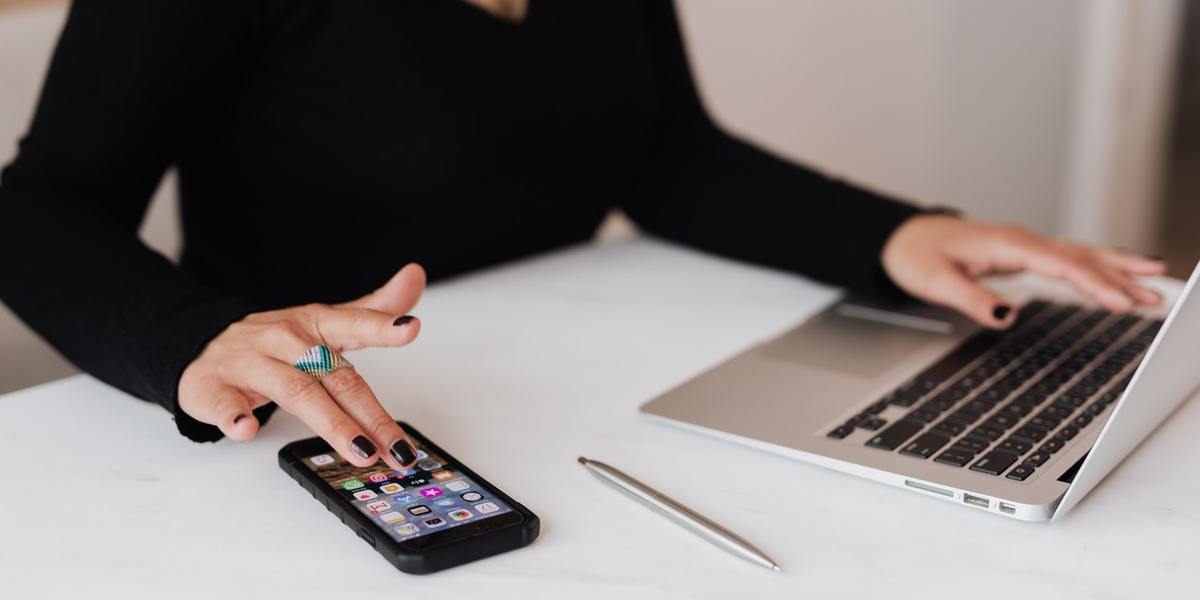 Businesses have always spent tons of money on getting people's attention.
But today, there's one area that dominates: social media.
That's because, compared to other forms of media, companies can reach more potential customers faster.
It's no surprise that everywhere you look, articles and infographics are illustrating the power of social media and the surge of marketing dollars being invested into the channel …
"90% of businesses are using social media." — Statista
"Customers spend 20%-40% more money on companies who engage with them on social media." — Social Media Today
"Social media ad spending will have a growth of 16.9% in 2021." — eMarketer
But companies aren't the only ones benefiting from its rapid growth.
Writers are too …
You see, to reach all these people effectively, and then stay connected with them regularly, businesses desperately need social media writers.
And since the learning curve is tiny, you can start getting paid to write almost immediately.
But that's just the beginning …
There are actually six other big reasons you should add social media to your writing services.
Reason #1: Get Your Foot in the Door
Social media is a great way to start a relationship with a new client. For starters, most companies have no clue what they're doing.
You won't need a track record, writing samples, or a long list of past clients since they can give you a shot with very little risk.
All it takes is a well-written email and a brief proposal detailing how you'd approach the project …
You'll be able to quickly get to work helping companies effectively use one of the fastest growing marketing channels today.
And if you already have clients, get ready to start charging them more …
Reason #2: More Money from Projects
Social media is an automatic "upsell" to any other writing assignment you accept from clients …
Because every marketing campaign you work on … regardless of your niche … should have a social media element to it.
Companies who ignore the channel are simply saying "no thank you" to more business, which is ludicrous. Their audience is already there online, looking for the solution they provide …
So, offer to add social media to any project, and take advantage of the opportunity to improve the outcome of any project … AND make more money at the same time!
Now that we're warmed up, things start getting interesting …
Because once they start reaching their target audience on social media … they have to keep the conversation going!
Which sets you up perfectly for a retainer deal … a consistent, set fee, every month, to manage their social media accounts …
Reason #3: Predictable Income
Whether you're just starting out, or have been freelancing for a while, predictable income can make things easier …
After all, you know you can count on a set amount of money every single month.
With social media writing, the going rate is usually around $3,000 a month to manage an account. So, with just two clients, you'd be able to count on $72,000 a year.
And that's just your retainer …
Reason #4: Additional Paid Writing Assignments
Social media is a great tool for driving traffic to copy and content pages on a website. And all of those pages need to be written too …
Landing pages, editorial pieces, sales pages, lead generation, emails … the list of potential projects that connect to social media is long.
As the person writing for a company's social media account, you're the ideal writer to ensure the messaging stays connected.
Plus, since you're talking to their prospects and customers on a regular basis, you have another huge advantage over other writers …
Reason #5: An Inside Edge
Think about how people engage on social media …
They're sharing their problems, vocalizing the solutions they're looking for (as well as ones they've already tried), and asking questions they want answered.
And you are front and center the entire time … literally getting the words directly from the prospect.
You'll find it very easy to write to them …
And your copy will be more effective too, since you'll be able to speak to them in a very intimate way.
Plus, you'll never have a shortage of new ideas …
Reason #6: New Ideas (And Paychecks) on Demand
By communicating regularly with your clients' prospects, along with being fed the words, you'll also be fed ideas on a daily basis …
Ideas for new content, new sales messages, new products, and offers … which means along with being any clients' dream writer, you'll be able to propose new projects any time you want to make more money.
Clients will excitedly open your emails, knowing a new idea that will help them achieve their goals is likely waiting inside.
It's easy to see why managing and writing for social media is one service I believe every writer should offer — regardless of your niche or level of experience.
Whether you're looking to make a little money on the side as a writer, supplement your income, or find a freelance writing opportunity you can safely transition into as a new career, writing for social media can get you there.
And the best part? With some focused study, you could be up and running in just a few weeks.
This is the only training you would need to start making money.
Do you have any questions about getting started as a social media writer? Let us know in the comments.

How to Make Money as a Social Media Marketing Expert
Everything you need to know to become a social media marketing expert, as well as four different ways to make money using that expertise. Learn More »

Published: March 18, 2021