How to Weave Empathy Into Your Writing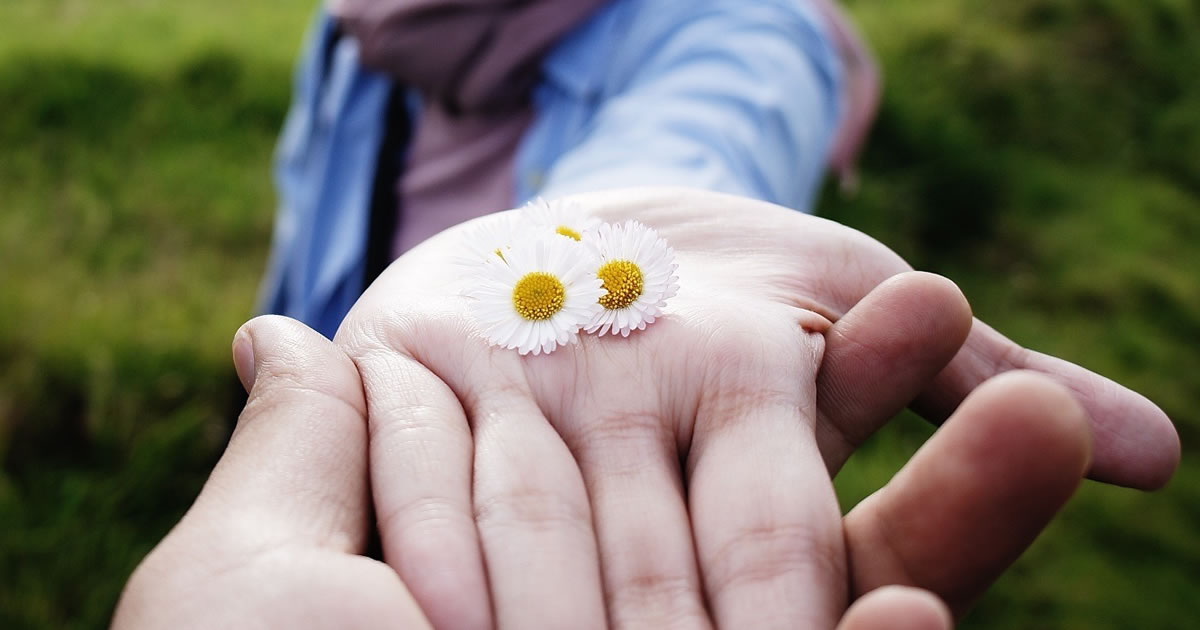 Empathy is the ability to feel what someone else is feeling. In its purest form it means feeling with a person — actually sharing their feelings in the moment.
This ability to understand and share the feelings of your reader can make your writing stronger in a few different ways.
When you can understand the feelings of your reader, you're going to have a much better idea of what they're ready to hear. Someone who's excited to plan their wedding may be ready to hear about all the things that are possible. They may not yet be ready to hear what exactly will fit into their budget; you may need to save that information for another page.
When you're able to share the actual feelings of your reader — feel them for yourself, at least for a moment — that's going to increase your respect for your reader. You'll begin to write naturally from a desire to help rather than a desire to sell. When you know at a "feelings level" your reader is deeply afraid of not having enough money to support retirement, you're going to be careful to offer them real financial solutions rather than sell them something that could make their position even worse.
Being able to empathize with your reader is also going to help you connect with them faster and at a deeper level. When you get where your reader is coming from, you'll be able to convey that, and nothing builds connection faster than feeling heard and understood.
Empathy brings nuance, credibility, and affinity into your writing. It opens a conversation between you and your reader about what they need to solve a problem or fulfill a desire, and how you can help them do that. Instead of feeling pushed into making a purchase, your reader will feel guided toward a solution.
In short, empathy will make your writing honest, helpful, and effective.
What's not to love about that?
But, how do you show empathy through your writing? It's one thing to understand how your reader is feeling and to share in that … but, how do you show that?
Write to Someone
Bringing empathy into your writing starts in the same place good writing almost always starts — with research.
Spend some time getting to know your audience. It's difficult to empathize with someone, if you don't know anything about them.
So, do the things you would normally do at the start of a project.
Ask your client about their typical customer.
Read testimonials about the product. Complaints, too.
Follow your client on social media and see what people are saying on their pages. Check out their followers and see what some of their interests are. Any common threads?
Do a Google search for things like, "What do wine drinkers read?" (if you're writing about a product for wine drinkers). Or, "What are good hobbies for dog owners?" (if that's your audience).
Visit Facebook groups and forums to see what people are talking about around your topic. Pay close attention to the questions they ask, the objections they raise, the moments of victory they share, and their points of frustration.
Do the same thing with Amazon reviews of similar products.
All that research will give you an idea of whom you're writing to … but, take it one further and develop a customer persona or a character description of the single person you'll imagine when you write.
Then when you write, write to that person. It's far easier to write with empathy when you're writing to an individual than when you're writing to a group.
Also, imagine how and why your reader might be on the page you're writing. What is the likely trigger that brought them to take action and find your page? What is their goal? What are they feeling? What are they hoping to hear? Do your best to honestly meet them where they're at, and you'll be off to a great start writing with empathy.
Talk With Your Reader; Don't Write At Them
Writing conversationally automatically increases the empathy of your writing.
There are a lot of reasons for this, but they all come down to the fact that good conversations are built on empathy. If you're having a good conversation with someone, you're striving to understand their point of view.
But, how do you bring conversational elements into your writing?
Well, the first thing is to listen. Based on everything you learned while researching your audience, what did you hear from them? If you know your audience well, you've already listened. You understand their pain points, why they're seeking a change in their life, the doubts they have, and the questions they need answered.
The next thing is to provide answers to those questions and reassurances for those doubts. Do this with as natural language as possible. You might write sentences like, "Now, you might be wondering how xyz product is different from its competitors." You're acknowledging their question, and then from there you would go on to answer it.
Another way to weave empathy into your message is to let your reader drive the direction. In almost anything you write, your reader will be trying to get from their own point A to a specific point B. At the same time, your client has a goal in mind for your reader, too. The easiest type of writing is when your reader goal and your client goal synch up perfectly. But, if they don't, work to help the reader achieve their goal first. Put them in the driver's seat.
Finally, avoid "guru" language. Approach things as a likable expert. Don't talk down to your reader, but don't assume they know things that aren't common knowledge.
When you do these things, your writing will feel like it has some give and take to it … it will feel like a conversation. And remember, conversations are empathetic by nature.
Write Like a Human Because You Are
Corporate speak lacks empathy. It's all about jargon and a polished image and maintaining complete control of the message.
Rather than writing like a company, write like a human.
One of the fastest ways to give your work a human touch (and to use empathy) is to tell stories in your writing. You could tell customer success stories, employee background stories, industry history stories, product development stories, stories that tie into the news cycle … the list goes on.
Stories are engaging. They resonate with your reader's emotions and stir their curiosity. They also help them see themselves using a product, taking an action, becoming a customer. And, they get people talking about what they've read. (Those two things translate into better results and more word-of-mouth business.)
Where appropriate, weave in personal stories. These might not be personal to you. They might come from interviews you've done with your client. But, encourage your clients to be honest and vulnerable — to speak openly about their own doubts, mistakes, and setbacks.
Giving your reader the opportunity to relate to your client — to see them as a real person — helps them to have empathy with your client. So, now you're writing with empathy for your reader and also helping your reader to empathize with your client. That's powerful stuff!
Stay Focused on Your Reader and Their Goals
The better you get to know your reader, the better you'll understand their goals. If you stay focused on helping them to achieve those goals and on deepening the connection between your client and the reader, you'll find yourself writing with empathy with almost no effort at all.
This article, How to Weave Empathy Into Your Writing, was originally published by Wealthy Web Writer.
Join our trusted community of experts and peers here!

The AWAI Method™ for Becoming a Skilled, In-Demand Copywriter
The AWAI Method™ combines the most up-to-date strategies, insights, and teaching methods with the tried-and-true copywriting fundamentals so you can take on ANY project — not just sales letters. Learn More »

Published: May 26, 2021