Free Webinar and Q&A:
Get Predictable Writing Income with Retainer Deals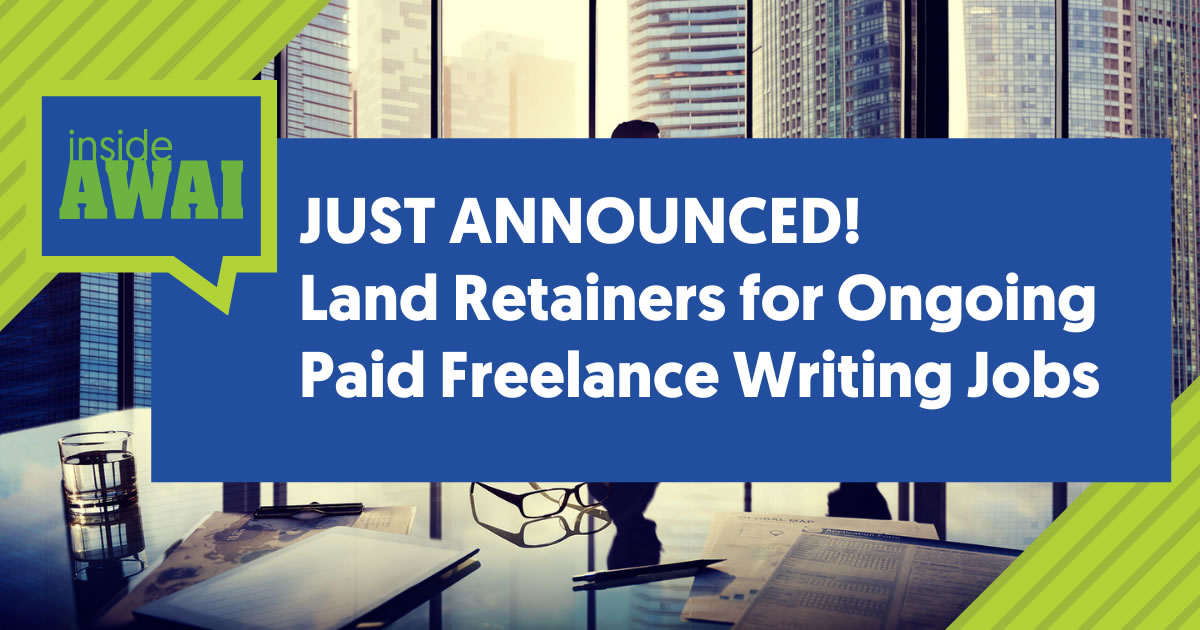 Predictable writing income makes the transition to the writer's life much easier — and safer.
And that's where retainer deals come in … steady writing projects — and paychecks — you can count on month after month.
During our upcoming Inside AWAI webinar and Q&A session, Get Predictable Writing Income with Retainer Deals, on Tuesday, April 5, 2022 at 4:00 p.m. ET, AWAI's Pam Foster and I will tackle what you need to know about these valuable projects — including what the best retainer deals are for writers, and how to land them.
Be sure to stick around for the Q&A session at the end! You can ask us anything about freelance writing retainers.
Access Instructions
To join the online event (a Zoom meeting):
Allow the Zoom launcher to open on your computer.

Here is a tutorial on how to join a Zoom meeting.

Once you have launched Zoom, you can then connect your audio.

Choose the option to connect by phone or computer.
If ONLY listening by Phone:
Call-in toll number (US/Canada):
US: +1-646-876-9923 or +1-669-900-6833 or +1-408-638-0968
Meeting ID: 872 9284 8474
International numbers available: https://zoom.us/u/dJeGq7t9e
---
*If you are having trouble accessing the webinar*
Try switching browsers. You may want to use Firefox or Chrome.
For further assistance, please call our Member Success Team at (866) 879-2924.

The AWAI Method™ for Becoming a Skilled, In-Demand Copywriter
The AWAI Method™ combines the most up-to-date strategies, insights, and teaching methods with the tried-and-true copywriting fundamentals so you can take on ANY project — not just sales letters. Learn More »

Published: April 1, 2022