Living the Writer's Life: Pat McCord
'Devour the First Course and Do Exactly What They Suggest!'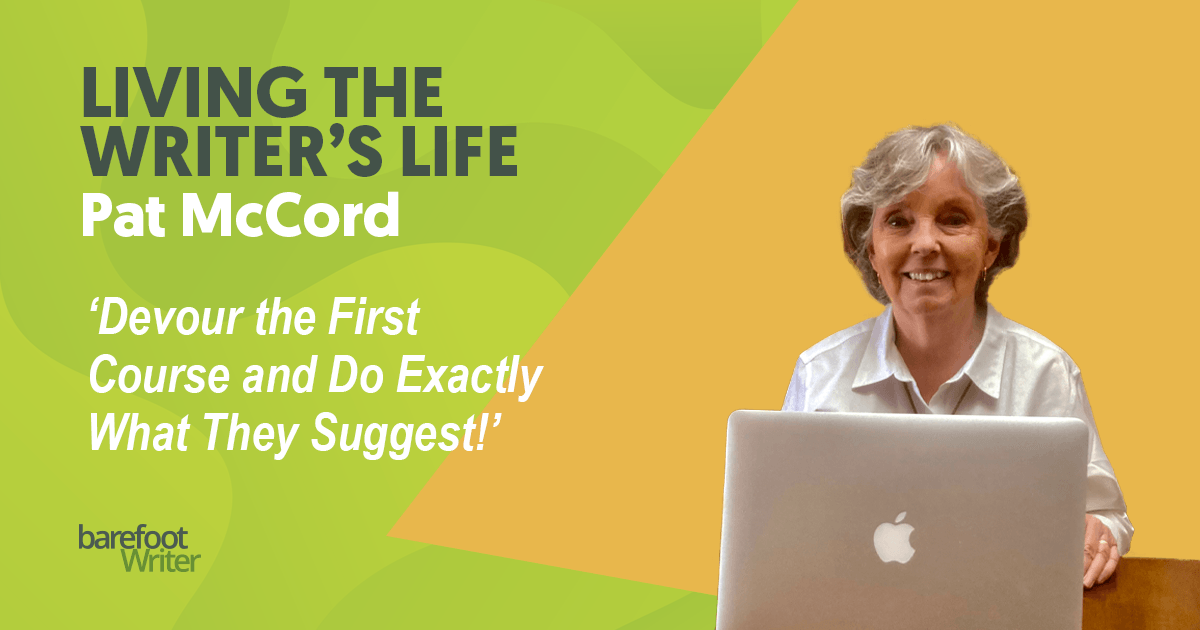 Pat enjoys her copywriting lifestyle because it means she can work anywhere, anytime, and at any age.
She's a fiction writer with three published books, an AWAI $10K winner, and … oh yeah … she wrote a book for famed copywriter Bob Bly! As one of AWAI's early students, Pat McCord is the perfect example of someone who took the copywriting skills she learned from her first course and ran with them. Here are her tips on how you can achieve satisfaction through writing by doing "everything" your first writing course suggests!
What led you to the world of copywriting? What was life like before you started?
When I got published for the first time years ago and started winning awards, I was so excited. I believed my professional life was all set. But then the publishing world changed almost overnight, and I experienced a gap in my revenue. I became a writer for Boeing (corporate communications, science, news) and then Microsoft (game products). My husband, Bob, had gotten a promo in the mail by Paul Hollingshead that started, "Retire this year …" and I thought, I can do this.
So I did. The content for AWAI's Accelerated Program [for Six-Figure Copywriting] was laid out so well, and frankly was so exciting, that I was hooked. I did everything they suggested exactly as they suggested — everything. I created a file system and started collecting "promos that came in the mail" by category.
I attended AWAI's Bootcamp the very first year and met the very young Rebecca Matter, who promised all of us in her group, "I am your resource." When an opportunity came up, I wrote a long-copy promo (no fee) and sent it to Rebecca, who sent it on to a prospective client. The client sent it out and got his first $500 donation within days. Rebecca gave it a 3.5 rating (in a 4.0 system), hired me to do a lift note, and I was off and running. At my second or third Bootcamp I won the $10K Challenge for a long-copy Bootcamp promo.
Truly, I think part of the reason why I had fairly early success was simply that I knew my way around words. As a children's book author, I knew how to write clearly and with a chatty tone. But also, I followed instructions exactly. I wrote headlines and leads every single day and formed a mastermind group from one of my online AWAI classes.
What tips would you give a new writer so they can write to the average person?
Devour the first course and do exactly what they suggest, then grab a pro-bono opportunity to do promotion for something just to get your feet wet. Go to Bootcamp if you can. I made back every penny. I joined Circle of Success.
What's your favorite thing about your writer's life?
The benefits of copywriting in other writing pursuits cannot be overemphasized. My fiction is sharper and comes more easily than ever before. I do not suffer over my writing. I write every single day, even if it's just essays (like journal entries). I suspect this would be true of anyone who loves the doing of writing, putting words to paper or screen.
What's next for you?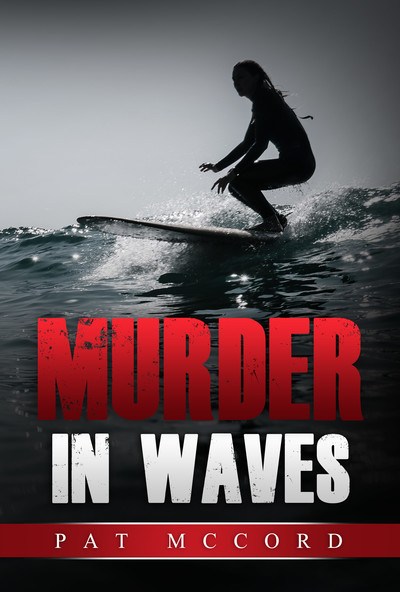 Pat writes a
murder/mystery
series starring
a copywriter
named Cate March.
Shown here is the
cover of book one
in the series.
My greatest writing love is still fiction, and I have recently completed a three-book mystery series starring a copywriter, Cate March, very character- and puzzle-driven.
Honestly, I don't know what's next. I'm writing a new book, I watch copywriting job openings, I would like another political gig coming up … so we'll see. Here's the thing: Now that I have the AWAI skill of copywriting, I know it will always be there for me.
Like most people, my life has had several phases, not all of them happy. My son got very sick and came to live with us. He became a full-time job, and I could not write. But after he got on his feet again, I went right back to copywriting. Seriously, copywriting as taught by AWAI is the most amazing skill to have as job security, as money if you run short, as something you can do anywhere and at any age.
For example, Bob Bly hired me to write one of his business books. My husband is a consultant and was doing some work for BP in Britain at the time. I did edits for Bob's book in the Hilton hotel two blocks from Buckingham Palace.
What else should we know about you?
I thought I'd be an astrophysicist. I have a huge Celestron telescope. I read physics, UFO accounts, belong to Michio Kaku and Carl Sagan groups.
Pat's Living The Writer's Life story was originally published in Barefoot Writer. To learn more about how you can start living your dream writer's life too, click here.
What help do you need to move forward with your version of the writer's life? Let us know in the comments below so we can help guide you in the right direction.
Published: November 26, 2022