Write a Quick Case Study Headline — and You Could Earn $200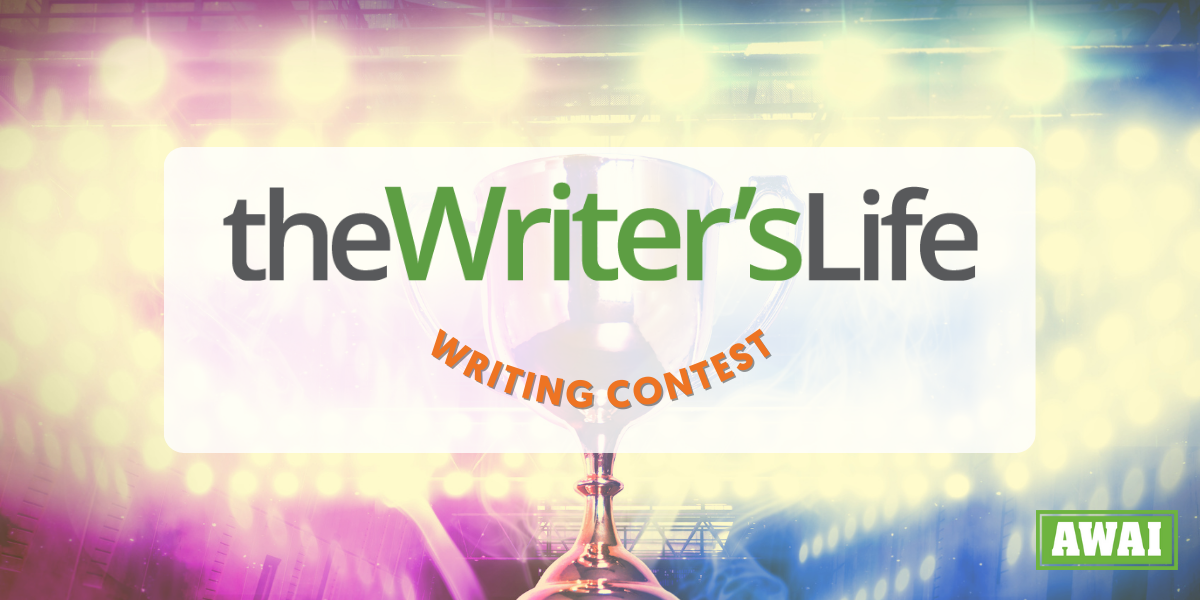 Want to try out your headline-writing skills and maybe pocket a little extra cash?
Well, I've got an opportunity for you … one that could pay you $200.
But first, a bit of backstory …
Recently I looked back at a case study I wrote for AWAI, and honestly, I thought the headline could use some extra oomph.
It could be more effective and hit more of what makes a compelling case study headline (more on that in a sec).
The truth is, we look at our copy with different eyes, depending on the day, current events, and sometimes the mood we're in at the moment.
And because of this, sometimes it's easy to spot ways to improve your writing.
And that's why I'm writing today. I'd love YOUR help with rewriting the headline. If you follow my tips for headline writing for case studies, you could win $200 and the right to say you're one of AWAI's newest challenge winners.
Wait, What's a Case Study?
Quite simply, a case study is a success story about a happy customer, featuring their positive experience with a product or service.
I've been writing case studies for more than 20 years, adding up to probably 1,200 or so stories. And I've had the honor and pleasure of writing many of the case studies you see about AWAI's inspiring members.
Not only is it fun to interview for and write case studies, but they also pay exceptionally well — about $1,500 on average for what usually adds up to a few pages of copy. If you like capturing stories, then customer case studies might be your thing. And this headline challenge could give you a little preview of what they're all about.
So, How Do You Write a Case Study Headline?
Maybe you've written headlines for other marketing copy before. And although case study headlines share some of the same traits, they're also a bit different — more like headlines for a feature story.
After years of writing and studying case study headlines, I've identified some of the traits that make them strong:
Focus on the top outcome

Customer case studies are all about showing the outcome or results for the happy customer. How did the product, service, or vendor help them solve their challenges or reach their goals?

In your headline, focus on the top outcome that you expect would resonate most with the audience while also reinforcing your client's key messages. (Hint: For AWAI, those are earning an income while enjoying freedom and flexibility.)

Be specific

Can you include a specific metric or detail that really drives home the outcome for the featured customer?

Here's one example from an AWAI case study on Sean McCool:

Tennessee Copywriter Turns Career Around, Tops $200,000

Choose strong verbs

Make your verbs pop. Replace verbs like "is," "makes," or "enhances," with specific, colorful options instead — words like "boosts," "exceeds," "propels," "builds," "trades," and so on.

Write in the present tense

By writing in the present tense, your case study feels more dynamic and as if the action is still happening. Here's a case study headline written by Deb Sellers, a winner from last spring's run of my program, Case Study Mastery & Certification:

Photographer Trades Camera Lens for Laptop: Fits Copywriting Around Her Nomadic Life

Lead with the customer, not the vendor

Case studies are marketing pieces for your client, but they sell more subtly than other types of content. The customer's stellar experience does all the selling.

In the headline, also keep that emphasis on the customer. That means you'll typically leave your client's name or product name out of the headline.

Be simple and direct

As with any type of headline, deliver the greatest impact in as few words as possible. In the case of a headline, shoot for approximately 10 or so words — or fewer.
Ready to Try a Case Study Headline?
Even if you're brand new to copywriting and case studies, there's no reason why you can't craft a winning headline.
Help me write a fresh headline for Mike Connolly's case study.
You'll want to read through his story and carefully note what stands out to you. What would be the most effective piece of information to capture a reader's attention?
And for this challenge, we won't pick just one winner, but three! You could have a lot of fun taking us up on the challenge, and you might wind up being one of the lucky winners. So why not give it a try?
The Rules for Submitting Your Headline
#1: Make this all your own, original work. Remember, the real value here lies in the practice and in improving your craft.
#2: Deliver by the deadline.
Submit your copy by 11:59 p.m. ET (one minute before midnight) on September 26, 2022.
AWAI will announce the three winners in Week in Review on October 8, 2022.
Submission Details
This contest has ended. Check out the winners, here.
Do you have any questions? Let us know in the comments.

The AWAI Method™ for Becoming a Skilled, In-Demand Copywriter
The AWAI Method™ combines the most up-to-date strategies, insights, and teaching methods with the tried-and-true copywriting fundamentals so you can take on ANY project — not just sales letters. Learn More »

Published: September 20, 2022