How to Become a Go-To SEO Content Writer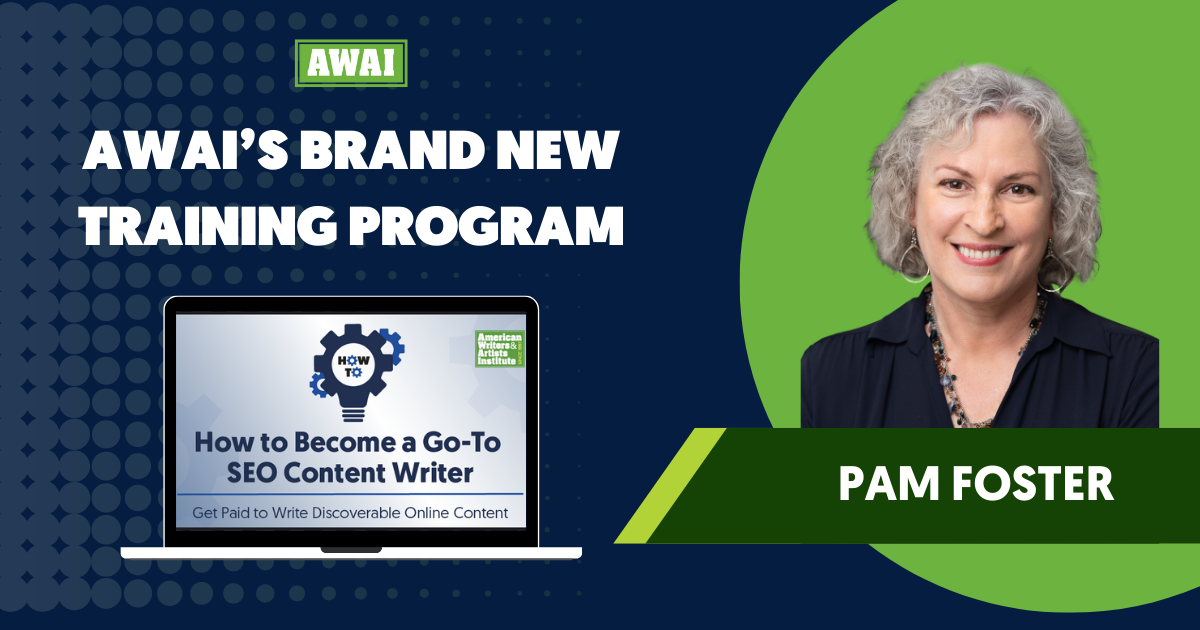 Every business needs to be found online. But with so much competition for attention and clicks, it's hard to stand out. That's why freelance writers can make a very good living writing "discoverable content" for clients that's user-first, offers useful "answers" people are searching for, and ranks highly on Google.
How to Become a Go-To SEO Content Writer covers the key ingredients that follow Google's helpful people-first, SEO-second guidelines. Its 10 lessons (and bonus materials) show exactly how to write content that attracts droves of customers and prospects for clients — and how to earn fees of $250 to $1,000 (or more) per webpage, blog post, video landing page, and other types of content.
Led by Pam Foster, AWAI's own learning chief and a freelance SEO copywriter since 2009, How to Become a Go-To SEO Content Writer makes every part of SEO content writing easy to understand. At each step, she demystifies Google, keyword research, scoping out the competition, and how to write the best content on any subject. Plus, the program includes a variety of examples that illustrate key takeaways, so content writers can follow along and master the basics in no time.
Each lesson in How to Become a Go-To SEO Content Writer breaks down SEO fundamentals so that any content writer — even a beginner — can master the core skills needed to write optimized content for any client, in any market. Plus, these skills elevate writers to consultants, since most clients don't follow how SEO content works.
There's even an opportunity for writers to submit a completed SEO content sample for personalized, professional feedback to make sure they've mastered all the core principles.
The result? A polished piece of content ready to show eager clients.
And that's not all …
As part of the launch of this brand-new program, AWAI is making How to Become a Go-To SEO Content Writer available for only $97.
Once the launch period ends, the program will be added to the AWAI catalog of self-paced training programs at a price of $497.
Get the full details on the new program (and the $400 discount) right here.

How to Become a Go-To SEO Content Writer: Get Paid to Write Discoverable Online Content
Businesses need to get found on Google. But, competition for attention and clicks online is fiercer than ever. That's why you can earn $250 to $1,000 (or more) per page writing "discoverable content" that stands out, ranks highly on Google, and gets found by your clients' best prospects. Learn More »

Published: November 7, 2022