Chris Marlow:
Founder of Marlow Method for Marketing™
"My website has been up for just 3 weeks and I have 3 serious, potential clients. Just through organic searches! This course exceeded all expectations. It's exactly what I needed to get on track." — Robert Wedge
Why Work With Chris?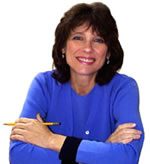 Chris Marlow
Chris is a master at niching after 30+ years as a direct response copywriter and 12 years helping copywriters find niches that are often hidden from view and low in competition. She's the founder of The Marlow Marketing Method for Copywriters, a step-by-step group course teaching you sophisticated lead-generation that impresses high quality clients who are often out of reach if you're not sure how to approach them. The course is offered in both on-one and group formats. Chris has been a speaker at the AWAI FastTrack to Copywriting Success Bootcamp.
Specific Outcomes You Can Expect
With this "integrated marketing" approach, you always know what you should be doing. You'll gain confidence in yourself and in your value to clients, you'll know exactly how to market yourself with easy-to-follow steps, and you'll be set up to succeed with higher quality clients and to enjoy better income and a more rewarding career. It also opens doors for you to create and sell your own products or to do your own coaching or workshops since you'll know copywriting and marketing.
Her Coach Approach
The Marlow Marketing Method is an online course with weekly phone sessions. For six months, you'll follow weekly 1-hour meetings that use text, audio and hundreds of samples of successful past work to reference. Each week, you'll hand in work that Chris reviews to help you make decisions and perfect the copywriting, strategy, design, concepting and anything else that needs to be looked at. The course is step-by-step and each module builds on the last so that at the end of the course, all marketing is built the right way from the beginning.
Content includes finding the niche that's right for you; building your Unique Selling Proposition; building all the proper lead-gen materials (bio, white paper, bait piece, website, etc.); guidance in targeting (how to build a list, how to qualify your prospect); positioning, tagline, proper branding; a full website build; direct mail campaign; following up; closing the deal; how to run your business and how to hand in professional work.
In Chris's Words:
"This program is for you if you're looking to build a profitable copywriting business targeting a specific niche that will meet your professional goals … and work with high value, high quality clients. This is for new copywriters but also established copywriters seeking to strengthen their position in the marketplace."
Fees and Terms
This one-on-one course is $1,000 per month, for a total investment of $6,000, which can often be made up in one good copywriting job. Payment must be made for the upcoming month's coaching before any coaching sessions commence.
How to Get Started
Check out the Marlow Marketing Method for Copywriters coaching program and complete the online form at the bottom of that web page. When you complete the form, you'll receive an email delivering the "Discover Your Goals Worksheet and Application Form." Once you email the worksheet and goals to Chris, she'll determine if she can offer a free one-hour interview to see if you're a fit.
"I've worked with Chris twice to grow and refine my technology copywriting and communications consulting business. She provides a proven path to developing a profitable niche, growing a high-value customer base, and increasing revenue. I highly recommend her, whether you've been a long-time freelancer like me, or you're just starting out." — Nan Devlin
"Thanks to her guidance, I've been able to establish incredible client relationships with medical industry leaders right out of the gate. Now, I can focus high-level attention on my clients because I'm no longer spread so thin. I am incredibly grateful to Chris for sharing her knowledge and expertise through her coaching programs." — Lenox Powell