Dan Kennedy:
Prospering as a Copywriter
"How you deal with failure determines whether or not you ever get the opportunity to deal with success."

— Dan Kennedy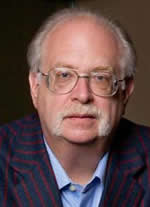 Dan S. Kennedy is well-known to AWAI. He holds AWAI's Copywriter of the Year Award, and a great many AWAI members subscribe to his Marketing Your Services and Look Over Shoulder Letters, and many have also earned his Copywriter for Info­Marketers Certification. Freelance copywriting and writing have been cornerstones of his business life for more than 40 years, and it has been nearly 20 years since he has earned less than a 7-figure year's income from copywriting for clients (with no year less than 6-figures) always part-time, without outright advertising himself or his services, without advertising free critiques or consultations, or even doing free meetings with clients. His authored ads appear in dozens of national magazines every month; his video sales letters used in online media, scripted webcasts, and sales DVDs used in direct-mail reached over 500,000 viewers in 2015 and generated over $100-million; and at least 100,000 pieces of his authored direct-mail travel monthly. This reach extends to the U.S., Canada, the U.K., and nine other international markets. Over 85% of all clients utilizing Dan once do so subsequently, repeatedly, or on an on-going basis. His "name" clients include Guthy-Renker (a 25+ year relationship), Proactiv, Tony Robbins.
As a speaker, Dan has repeatedly shared the platform with four former U.S. Presidents; Hollywood celebrities; top athletes; business speakers like Zig Ziglar, Brian Tracy and Tom Hopkins; and copywriting world icons like Gary Halbert, John Carlton, Joe Sugarman, Gary Bencivinga, and Mark Ford. He was the featured speaker at the inaugural TITANS OF DIRECT MARKETING SUMMIT hosted by Brian Kurtz, from Boardroom, at the inaugural AUTHORITY MARKETING SUMMIT.
An entire association of entrepreneurs and marketers created by Dan revolves around him, involving about 300,000 members and customers, five paid-subscription monthly newsletters, and major annual conferences featuring celebrity-entrepreneur speakers like Gene Simmons (KISS), lvanka Trump, Kathy Ireland, Joan Rivers and Peter Guber, author of Tell to Win, an owner of the NBA Golden State Warriors, and entertainment/movie industry impresario.
Dan is also the author of 24 published books including the popular "NO B.S." series at Entrepreneur Press/Entrepreneur Magazine, NoBSBooks.com, and Amazon.com). Most recent titles: NO B.S. GUIDE TO DIRECT-RESPONSE SOCIAL MEDIA (with Kim Walsh-Phillips) and NO B.S. GUIDE TO MAXIMUM REFERRALS (with Shaun Buck). His first book, ULTIMATE SALES LETTER, now in its 4th edition has never been off booksellers' shelves since 1981. His books have hit #1 on Amazon bestseller lists, been on Business Week and USA Today bestseller lists and INC. Magazine's 100 BEST BOOKS LIST. He has also coauthored two mystery novels: Win Place or Die, and Speaking of Murder (July, 2016).
He lives with his 2nd and 3rd wife (one in the same) and their Million Dollar Dog at homes near Cleveland, Ohio and Washington DC; works with a five-minute commute to his home office; drives four collector cars, including a Rolls-Royce originally owned by Dean Martin; and owns 20+ Standardbred racehorses and personally, professionally drives some of them, averaging 150 to 200 races a year. Almost all clients travel to him; and for most speaking engagements, those clients set their meetings in Cleveland – this AWAI outing is a rare exception.
Dan Kennedy Articles
AWAI Programs with Dan Kennedy
Are you ready to leap up to the big leagues?
What's holding you back?
What excuses do you give for not being a more successful freelancer? Not enough time. Not enough skill. People don't appreciate your genius. You're still developing your talent.
Whatever the excuses, if you're ready to stow them, and move on to big league success, then Dan Kennedy is ready to lead the way.
You see, it's not about talent. Or skill. Or time.
Freelance success is about business … specifically how you run your business.
If you are content with an ordinary, 'small-time' copywriting career, getting and doing jobs, and being paid by the job, and worrying and hustling over the next job, this isn't for you.
BUT, IF YOU ARE READY TO RAPIDLY TRANSITION TO THE BIG LEAGUES … AND ARE READY TO EMBRACE THIS AS A BUSINESS … then Dan Kennedy's Copywriting Business Academy is just what you need.
In this hard-hitting program, you'll learn …
How to develop a BUSINESS around your copywriting skill … not a job, not a project, not a career … a BUSINESS.
A clear path to landing more clients, better clients, and bigger fees.
How to re-conceptualize what you do so that you attract success with less resistance than ever before.
How to go beyond copywriting to create winning strategies for your clients … when you do this is when you start commanding those unbelievable royalty checks you hear about A-list copywriters receiving.
How to find the Good-Enough spot in everything you do so that you are maximizing results and returns for your effort.
Different ways you can get paid and the benefits to each.
3 keys to gaining acceptance and payment from clients for the suggestions you make.
And so much more!
If you've ever wondered why your success as a copywriter hasn't reached the levels you want, chances are you aren't treating like a business. Now you can change all that with the proven strategies delivered to you in Dan Kennedy's Business of Copywriting Academy.
Dan Kennedy's Business of Copywriting Academy: $1295.00
For More Information, click here …