Don Mahoney:
Cabinet Maker Turned Six-Figure Copywriter
"Businesses don't stop advertising just because the economy takes a turn for the worse. If they did, they wouldn't be in business very long. When money is tight, business owners spend their advertising dollars where they can get the most bang for their buck.

And direct-marketing advertising has been proven to be the most cost-effective way to advertise.

Another great thing is that the companies that'll pay you big bucks to write sales letters don't care if you're 25 or 75 … thin, fat, male or female. They only care how your work performs.

If you have the desire, you can always reinvent yourself. I did … and you can too!"
— Don Mahoney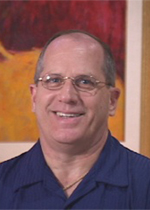 DON MAHONEY is a co-founder of AWAI. As a one-time cabinet maker in upstate New York, Don barely eked out a living, getting sicker and sicker from the lacquer fumes and other chemicals he'd breathe in every day. In 1993 he studied copywriting under Michael Masterson, and a year later moved to Florida and started writing his own copy.
Since then Don has risen to be one of the top copywriters working today, earning over $300,000 writing letters from wherever he chooses to live. He has also personally mentored dozens of now-successful copywriters and helped them achieve their dreams of freedom and financial independence.
Don's letters are consistently successful because he has mastered the art of "overwhelming evidence" – a technique of providing indisputable proof that your service or product can deliver its promise. AWAI's program reveals all of Don's secrets for building the kind of product credibility that's proven to turn fence-sitters into buyers.
Articles by Don Mahoney