Jim Turner:
Social Media & Social Networking Expert, Copywriter, and Marketing Strategist
"Amazing things have happened since completing the AWAI Copywriting program in early 2005. I still remember nervously hitting the send button for my first spec assignment that launched an entirely new career for me as a copywriter. The skills I've learned from selling through writing have allowed me to further advance my opportunities in the new media marketing arena – using Facebook, Twitter, and LinkedIn – to find and build relationships with new clients all over the world. It's an exciting and profitable time to be an independent business owner!"
— Jim Turner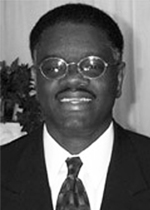 JIM TURNER is a copywriter and marketing strategist with an emphasis on social media and Internet marketing. He helps home-based business owners sell more of their products and services online.
Jim has built several large social networks using his copywriting and marketing skills over the past 18 months. He has 10,000 Friends and Fans on Facebook, 12,000 direct connections on LinkedIn, and over 25,000 followers on Twitter.
Jim has a B.S. in Mechanical Engineering and an MBA with a focus on marketing & finance. He spent 23 years in the corporate environment before transitioning to his present exciting career of copywriting and marketing. You can find out more about Jim's online activities by connecting with him through:
Relevant Articles
AWAI "Wall of Famer" Jim Turner shares some tips for finding success as a financial copywriter and gives copywriters who are interested in the financial niche some good news.
Jim Turner found a way to use social media marketing efforts to get the majority of his clients. Like Jim, you too can use social media to your advantage and gain copywriting clients.
Will Newman takes a closer look at social networking sites like Facebook, LinkedIn, and MySpace, and explains how they hold tremendous power for you as a copywriter.
Will Newman introduces three more opportunities for web copywriters – writing for blogs, podcasts, and social networks.
Sid Smith explains the real meaning of social media and social networking and how to use both tools to make money.
Copywriter and social networker Henry Bingaman introduces you to one of the most popular social-networking sites, Twitter, and show you how you can use it to grow your freelance writing business.
Robert Nomura discusses his thoughts on social media marketing and includes a helpful checklist to help you establish a good social media marketing foundation.
Robert Nomura explains two reasons why you should add social media to your marketing toolbox.
Keep up-to-date with AWAI or join the latest discussion on AWAI's Facebook fan page.