Mike Palmer: Shaping the Next Generation of Financial Copywriters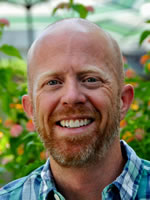 Mike Palmer is head copywriter for Stansberry Research, and was voted AWAI 2009 Copywriter of the Year. Mike's stats are impressive. He's helped grow Stansberry Research into what is probably the biggest financial newsletter publisher in the world today.
Since 2002, Stansberry Research has mailed over 26 million promos written by him. When you add in his online efforts, Mike's copy has brought in over 400,000 paid subscribers.
Mike's most successful promotion is The Secret Currency, which has brought in 79,000 subscribers and total gross revenue of $5.2 million.
As the writers Mike has trained are quick to point out, "those numbers show what Mike is directly responsible for. But, he's also built our copywriting team. He's trained and mentored about a dozen copywriters. So, he is indirectly responsible for a lot more than just what the numbers above show."
"Like most people, I stumbled onto copywriting by accident. I thought I wanted to be an engineer or scientist … or even a doctor. But in college I got bored studying all of those things. Thank goodness I found copywriting. It's the perfect job for an undecided misfit like me … and I still can't believe I get paid so well to do something that's so much fun and such an intellectual challenge every day.
"Of course, my friends and family still don't understand what I do. My sister thinks I work in copyright or patent law … and my dad (even though I've signed him up for every newsletter we publish), says: 'I don't get it … if you're such a hot-shot writer, how come I never see your name on anything.'"
"My one piece of advice for new copywriters is to (at the beginning at least), forget about the money, and just find a group of people you like, who know what the hell they are doing. Work for free if you have to … because if you hook up with the right people, it will make all the difference in the world.
Mike Palmer is the author of Secrets of the Irish Links and co-author with Michael Masterson of Copy Logic! The New Science of Producing Breakthrough Copy (Without Criticism!)