Pam Foster:
Teaching Web Writers How to Delight Their Clients for Repeat and Referral Business
"The quickest way to grow your copywriting business is to apply your writing and client-service skills to a specific niche market. When you present yourself as the industry-savvy writer for marketers in a particular field — it's much easier for clients to find you online and see you as a valued partner who understands their challenges. This goes a long way in setting yourself apart from the crowded field of 'general' copywriters … and can lead to a steady, satisfying pipeline of work."
– Pam Foster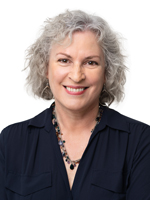 PAM FOSTER is a Certified SEO Copywriter and web content consultant for multi-page sites and online promotions (emails and landing pages). She's the founder of ContentClear Marketing (www.ContentClear.com) and PetCopywriter.com(now owned by another copywriter). She's the author of several AWAI programs, including How to Choose Your Writing Niche, Site Audits Made Simple, and Working Effectively with Web Clients. Pam is an AWAI Wall of Fame honoree and she won AWAI's 2009 $10K Spec Challenge. In 2015, she joined the AWAI staff full-time as Director of Copywriting Training.
Pam's services go well beyond web content writing. To support growth in website traffic and online sales, she guides clients through architecture and site usability, marketing strategy, content writing, campaign testing, training, project management, and web/SEO content makeovers. She's also a frequent speaker for AWAI and veterinary-industry events. Her diverse 30+ years in Marketing Communications include work for dozens of B2C and B2B clients including L.L. Bean, MyPetED.com, DirectVet Marketing, Lifelearn, BRL Sciences, Harper College, Canyon Communications, IDEXX Laboratories, and AWAI.
Pam Foster Articles
AWAI Programs by Pam Foster
Become an Online Client Magnet in Just a Matter of Weeks by Finding the Niche Market That's Your Perfect Match
You hear it all the time from all the experts … you have to specialize to be a successful copywriter these days.
But you know what?
No one talks about how to do it!
Well, finally, you're about to see exactly HOW to specialize your business and become a "client magnet" through a turn-key system you can follow immediately.
Pam Foster used this system to land seven ideal clients in just seven weeks. And now in AWAI's program Niche Yourself and Thrive: Attract Your Ideal Clients FASTER With a Focused Copywriting Business Plan, Pam shows you exactly how she did it and how you can, too.
No matter where you are in your copywriting success path, now you can start attracting your ideal clients faster by literally "copying and pasting" this complete system into your own business plan.
You don't have to start from scratch. Niche Yourself and Thrive shows you:
The 67+ hottest industries that need skilled copywriters right now.
How to locate strong companies in those niches online in just two clicks.
The "Why Hire Me?" Checklist that gives you more than a dozen ways to prove your unique value to the perfect clients.
The fastest way to set up your professional niche-focused website.
The easiest and most powerful marketing tool you didn't even know you already have.
How to tap into the powerful aspects of social networking.
The place where there's no competition from other copywriters … leaving you as the "center of attention" among clients.
The surprising allies you can connect with for faster results.
How to put your marketing efforts on "autopilot," freeing you up to write copy, enjoy your workdays, and generate steady income.
And so much more!
There are a ton of steadily-growing niche markets desperate for copywriters with industry expertise where there is little to no competition from other copywriters. Learn how you can turn this into a perfect storm for growing your business, finding ideal clients and dramatically increasing your income.
How to Choose Your Writing Niche: Your Step-by-Step Blueprint for Choosing a Profitable Market that's Right for You: $297.00
Ensure Success With Every Web Client from Day 1
Working with clients on web projects can be challenging, not to mention a bit intimidating. That's why AWAI has teamed up with successful web writer, Pam Foster, to create a structured, complete method for web copywriters – a clear path you can use to manage every major step needed to provide great content and expert answers.
The Web Copywriter's Clear Path to Profits: 7 Steps to Working with Web Clients so They'll Love You and Pay You the Big Bucks takes you through each step involved in making sure web pages are easy for visitors to navigate and understand … and that they are optimized for search engines, too.
You'll learn how to guide your clients through critical considerations, including:
The value of site maps and knowing what goes on each web page
The best way to work with web developers and graphic designers
The value of approving page layouts before writing a single word of copy
The huge differences between graphic design and design for the web user
Identifying and addressing the challenge of optimizing a site for multiple audiences
Navigating visitors through multi-page sites; getting them to their destinations quickly
The pros and cons of pop-up boxes
Appropriate, action-oriented links that convert more visitors into buyers
The best way to identify search-engine keywords
Analytics: the valuable insights they offer
The "behind the scenes" copy for search engines
All the other copy/content aspects of successful websites
Follow the easy 7-step plan outline in Web Copywriter's Clear Path to Profits and you'll hit the ground running with every web project you take on.
You'll be grateful to have this roadmap, because there's no more guessing or confusion about what to do, or when to get approvals at various stages.
Your clients will be relieved as well, because a clear process provides reassurance. The entire web team will see you as their project leader, because you offer a methodical, step-by-step approach.
Web Copywriter's Clear Path to Profits even provides all the web-client forms and documents you need for making your client's web project a success!
Working Effectively with Web Clients – 7 Steps to Making Sure They Love You and Continue Paying You the Big Bucks: $297.00
Earn $2,500 or more to diagnose a "sick" website —
Why are certain copywriters like Nick Usborne, Heather Lloyd-Martin, and Andrew Palmer wildly successful? Because they provide their clients with trusted marketing advice delivered through a "diagnostic-prescriptive" approach. They show clients how to fix their weak marketing with brilliant ideas and winning copywriting services.
They don't just get paid for individual writing projects …
They command large fees because they're problem-solving consultants … and then they charge top fees to write the solutions they'd recommended.
And now you can, too.
With Site Audits Made Simple, you'll know exactly how to:
Submit a winning Site Audit proposal
Measure content against the three core elements of successful websites
Get the right information from your client up-front, so you can do an excellent job
Identify barriers to success and opportunities for improvement on each web page
Evaluate competitive sites for strengths and weaknesses, and help your client rise above the competition
Provide checklists and screen shots that point out problem areas and opportunities to support your recommendations
Prepare a formal and polished report your clients will value
Recommend a detailed content improvement strategy to lift your client's website traffic and sales conversion rates
Make the most of this opportunity to identify ongoing website and marketing projects for your client, otherwise known as "50 Ways to Please Your Client … and Prosper!"
Site Audits Made Simple costs only $497.00. When you consider that you can charge $1,000 or $2,500 or even more for a single Site Audit, this is an incredible value. Especially when you consider how it will set you apart from most copywriters who battle for attention in the vast sea of copywriters who simply write web pages.
Site Content Audits Made Simple: Consult Your Way to Lucrative Web Copywriting Projects : $497.00