"Multiplying profits for financial info-product companies"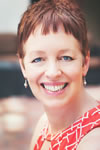 ---
Background: Award-winning copywriter selected by Clayton Makepeace to work with him on projects for Money and Markets – Weiss Research Inc. in October 2013. I offer over 20 years of diverse experience in marketing, writing, strategic planning, and fund raising. I put all of this experience to work in any writing I do for you.
Services: Direct response letters and packages, brochures, booklets, newsletters, post cards, white papers, video sales letters, and web copy (landing pages, banner ads, home pages, product pages, and email series) I also ghostwrite books – ask me for more details.
Specialties: Finance and business opportunity information product companies. Long-form copy and video sales letter are my specialty.
Clients Served: Advantage Media Group, American Writers & Artists Institute (AWAI), Weiss Research Inc. and many more
Fees: Please call to request a quote
Samples:
Payment Schedule: ½ of project total to start, with balance due on submitting final draft.
Lead Time: This depends on your project's scope and my current schedule. Normally, I'll need 3 to 6 weeks.
References:
"Observations Insightful, Analysis Provocative"

"Chris Allsop was a member of a team of copywriters assisting me with research copy critique, on a very complex project for a major client in the direct marketing industry. Her observations were insightful, analysis provocative. Being able to identify what 'rings right' in copy – and what doesn't – is very valuable, and Chris has a good ear."
– Dan S. Kennedy
Marketing advisor, consultant, coach, and author
"Working with Chris has been an absolute pleasure."

"Working with Chris has been an absolute pleasure. From her ability to capture the true essence of the project to her painstaking commitment to quality writing, Chris has demonstrated her strengths in transforming a rough book outline to a robust, final manuscript. We are happy to call Chris a member of our family and look forward to working with her on future writing projects."
– Adam D. Witty
Founder and CEO, Advantage Media Group
"Almost 100% better conversion rate!"

"After much searching for a professional copywriter, I hired Chris Allsop to do a rewrite of some web copy. I am happy to say she created almost a 100% better conversion rate on her copywriting for our organization. Chris is very personable, offered great ideas, had reasonable rates, and is very professional and fun to work with. I will definitely hire her for future writing projects."
– Cindy Randolph
Free Medicine Foundation
Contact me or Request a Quote: Feel free to contact me at chris@chrisallsop.com or call 519-776-1174. The best time to catch me directly on the phone is in the afternoon, but you can leave a message at any time.
---