"Copy engineered to make profits soar … "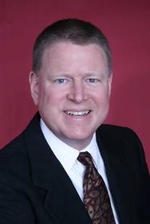 ---
Services: List I specialize in direct response promotions for B2B lead generation. But my services cover the entire range of sales and marcom projects, including: direct-mail packages, sales letters, space ads, brochures, trade journal articles and advertorials, white papers, case studies, application notes, data sheets, newsletters, presentations, press releases and web content.
Specialties: Business-to-Business, especially for the aerospace industry and other high-tech markets. (Also interested in writing for fundraising, financial, self help and biz op markets.)
Companies Served: If General Dynamics, Lockheed Martin, Design Team Incorporated, Alenia Aeronautica, Aerospace Project Management, Prototipo Electronics, Aermacchi, MBS Electronic Systems.
Fees: Call or email for a free quote or to request my latest fee schedule.
Payment Schedule: 50% in advance, 50% upon completion.
Lead Time: Will depend on the project. Ideally, I'd like to have at least 3 to 4 weeks from the time I receive the information I need to get started. But I'm willing to handle rush jobs when my schedule allows.
Background: Over 20 years experience as an avionic systems engineer and project manager. I was heavily involved in marketing during the later years of my engineering career. I now use that background along with several years of training in direct response and B2B copywriting to help high-tech companies market their products and services.
References: Available upon request.
Samples:
Client Testimonial:
John, we are very, very pleased with your work, and it is a real pleasure to work with you! You worked very hard to provide this task in this short timescale and we appreciate your efforts and are grateful. Also, please email your invoice, so that I can pay immediately.
-Karin Nicholl
MBS Electronic Systems
Starnberg, Germany
Contact Me or Request a Quote: For a free, no-obligation quote on your next project or for more information call me at my office in Italy at (+39) 011 569 4951 (GMT+1, 6 hours ahead of Eastern Time). My voicemail is always on. You can also email me at info@AerospaceMarketingInk.com. Or use the Contact form on my website: www.AerospaceMarketingInk.com.
---