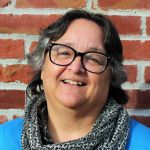 Corinna Cornejo

Honolulu, HI
Copywriter
B-to-B, Health, Web/Internet
I write marketing content that builds your audience and grows your business.
+ + + + + + + +
"I've come to respect Corinna for her thoughtful inputs, conscientious follow through, and delivering on deadlines and commitments. Working with Corinna has been a manager's dream come true." --Freelance client
+ + + + + + + +
I help companies and organizations by writing marketing content that tells how their products and services improve the lives of real people.
Unlike other marketing writers, I get beyond the buzzwords and clichés to educate and engage your customers. I focus on telling your story in a relatable way so that readers can see themselves benefiting from what you offer.
CONTENT MARKETING SERVICES I OFFER:
- Blog writing
- eNewsletter writing
- Social media content writing
- Website copy and article writing
- Case study writing and editing
- eBook writing and editing
- Press release writing and editing
- Content repurposing
- Content curation
- Content strategy development and planning
Also, I'm HubSpot certified for Content Marketing and Inbound Marketing.
CONTACT ME TODAY to discuss how we can work together.