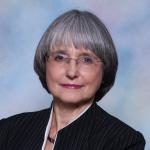 Janet McSwain

Charleston, SC
Copywriter
B-to-B
I am a licensed Professional Engineer with 25 years of experience in all facets of the water and wastewater industries. I am also one of those "odd" engineers that has always enjoyed writing and word smithing. I have degrees in Chemical Engineering (BS) and Civil Engineering (Master, water focus), as well as a Master of Arts in Religion (pastoral care and theology), and extensive teacher education training in math and sciences.
I am passionate about water and the unsung heroes that work daily to ensure our health and environmental well being by their dedication to the operation and maintenance of the water and wastewater treatment systems throughout the world. I enjoy analyzing new technologies, and finding new innovations that very creative people have developed to make a process better - more energy efficient, smaller footprint, easier to operate, easier to evaluate.
I have served large and small clients throughout the US and fully understand the market and the various clients.