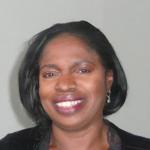 Betty Lee

Dorchester, MA
Copywriter
Web/Internet
I consider myself to be fairly new to the world of writing. Tiling Treasures is my first time writing a content website. I started it up in 2010, and decided writing is the path I want to stay on.
I feel that I have the natural ability to become a very good writer, but I feel I need to build up my writing skills and confidence in writing in order to write at my full potential.
I feel I need to increase my writing skills. and especially in the area of writing to sell or marketing.
I am very exited about joining AWAI, and look forward to learning as much as I can to fulfill my goal of being a successful professional freelance writer.