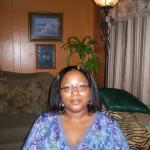 Mimi Jenkins

Warrenton, VA
Copywriter, Researcher
Self-Help
I am learning all there is to know about Direct Response Copywriting through American Writers and Artists, Inc. (AWAI). Writing has always been my passion coupled with creativity and the compassion to help others live a better life through products that actually work. People want products they can trust and my goals are to do the research and write good copy.
I majored in Business Administration with a minor in Human Resources. I am observant, artistic, and persuasive. I can take ideas and get them out the door effectively.
This is a transitional career for me, but am confident I can and will deliver on those promises.
NICHE MARKETS:
Self-Help
Cause Marketing