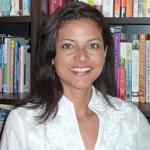 Krista Magidson

Torrance, CA
Copywriter, Desktop Marketer
Health, Self-Help, Web/Internet
I am freelance copywriter that specializes in creating innovative and persuasive copy for small businesses, sole practitioners, and entrepreneurs.
I write persuasive SEO copy for your website, copy that converts for your email campaigns and landing pages, relationship-building copy for your newsletters, and shareable copy for your social media campaigns.
Unlike other copywriters, I have had an award winning career in outside sales. While platforms and communication methods have changed, the basics of successful selling have not. This experience places me in a unique position to create successful copy that communicates how your product/services will fulfill your customers needs.
I look forward to working with you.