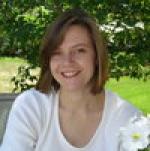 Maurene Hinds

Montana
Copywriter, Researcher, Resume Writer
Health, Self-Help, Web/Internet
Broad range of educational and technical writing experience, including educational books, worksheets, lessons, test passages and questions, teacher materials, marketing materials, proposals, manuals, resumes, and training aids. Experienced applying best practices methods and employing the tools to motivate and promote student learning. Highlights include:
* Author of numerous nonfiction books on variety of topics for young adult readers, adults, and teachers.
* Certified Professional Resume Writer (CPRW); writer of hundreds of resumes and cover letters for personal and contract clients specifically targeted for career choices.
* Ghost/contract writer for business support materials including newsletters, web content, SEO, articles, training materials, and sales.
* Experience with Enslow Publishers, Ferguson (Facts on File), Rosen Publishing Group, EBSCO, Writers Online Workshops, Redline Editorial, and Frank Shaffer Publications.