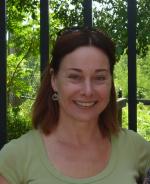 Sally Eastwood

Laguna Beach, CA
Copywriter
Web/Internet
I've spent 28 years in the corporate world, primarily in the automotive arena. My experience includes:
- Marketing communications
- Product Planning
- Event planning
- Product Training (Developing and delivering)
- Sales Training (Developing and delivering)
- Franchising and franchise development
- Human Resources
- Writing video scripts
- Producing and directing marketing and training videos
- Speech writing
- Creating and delivering presentations to audiences of all sizes
Currently, I'm a freelance writer, with published articles in newspapers, magazines and websites. I write and co-edit a quarterly magazine "Coast Kids."
Completed AWAI's Web Intensive in Austin, TX this year and now have skills in:
- Web copywriting
- Website review and revisions
- Creating compelling web messages
Oh, and I'm a stickler for spelling and grammar: no, they are not a lost art.
Check out recent work and my blog at www.sallyeastwood.com.