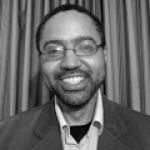 Jon Paul Fletcher

Virtual
Travel Writer, Publicist
Fundraising, Health, Self-Help, Web/Internet
Hi, my name is Jon Paul. I'm a PR Guy/ArtsySmarts PR Travel Blogger.
I help you find the most cost-effective ways of attracting more clients and the best possible ways of keeping them buying.
1) I Look at what you're into, do some research online and then see what we can do with it
2) Test the ideas out in small ways then ramp up proven results/profits
3) Bootstrap your investments sent to me over the secure gateway, then customize my ePreneurship, eMarketing, eInnovation, and eCreativity systems on your business.
What can I do to make all this work for you today?
If you need help to increase leads, sales, and/or business development. Check out my FREE Presentation for what I can do for you at: https://ShoppingMoneyPR.com/bonus Then, contact me here: https://ShoppingMoneyPR.com/contact
I want to promote your business and customize my FREE Presentation on your business.
Now, because I can only work with a few clients at a time, contact ASAP before someone else takes your spot.
Talk to you soon,
~ Jon Paul | PR Guy
Info(at)ShoppingMoneyPR(dot)com
https://LinkedIn.com/in/strategicportfolios
https://ShoppingMoneyPR.com