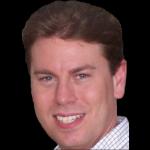 Steve Harshfield

Seattle, WA
Copywriter, Researcher, Travel Writer
B-to-B, Financial, Fundraising, Health, Self-Help, Web/Internet
steveharshfield.com/Writing.html
My fascination with writing began when I was 8 after an accident in my neighbor's garden ended my hopes of a professional T-Ball career. I turned to writing that summer, penning a 20-page illustrated tome called "Dinosaurs and the Universe." About 80% of it was plagiarized from Time/Life books on the subjects, but the experience released the writing endorphins within me. And I was HOOKED!
I took creative writing throughout school, winning contests and praise for my work (fiction and non-fiction). I completed my BA in Communications at Southern Illinois University at Carbondale in less than three years.
From blogs to newsletters, Q&As to sales and marketing correspondence...
Documentary scripts to narrative fiction (I'm a sucker for thrillers, ghost stories, and dramas)...
From product reviews to training manuals to teleplays...
Short stories, poems, and songs have also made it in there!
Sometimes, you can't do it all...
So have a professional writer give you a hand! :-)