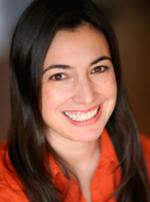 Christy Goldfeder

Austin, TX
Copywriter
Health, Self-Help, Web/Internet
Do you have a campaign that could use better conversion numbers?
Have you been wanting to A/B split test a particular sales letter but don't have the resources on hand to write the competing campaign?
I help health and wellness and self-improvement brands to increase sales through direct response campaigns. Projects have included lead generation and lead nurturing campaigns (sales letter, emails, autoresponders, opt-in gifts, newsletters, blog content, magalog) that help decrease the length of the sales cycle and boost conversions.
Not only have I been writing copy and managing marketing campaigns for various Fortune 500 brands for over 10 years, I am also a Certified Health Coach who is passionate about health and wellness, and self improvement. I blog about health and lead online coaching programs through my health website, LiveADeliciousLife.com