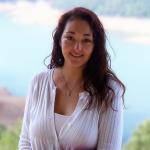 Lisa Hardin

Bend, OR
Copywriter
B-to-B, Web/Internet
I work exclusively with fantastic people and companies that have no use for mediocre when it comes to the words used to describe them, sell their products and engage with their audience.
If you want to take a walk on the remarkable side and create a singular experience that will woo your tribe by speaking to their deepest desires, I am all in.
While being remarkable isn't easy, I can tell you that having an adventurous spirit, an honest heart and a reasonable sense of the haha will get you at least five-eighths of the way there. Give or take. It's not an exact formula, just my personal philosophy. Beyond that, you'll need a talented scribe.
If you are looking to elevate your copy from *meh* to un-flippin'-forgettable, there's no doubt I can help you with that.
✪ Content Creation
✪ Case Studies
✪ White Papers
✪ Blog Posts
✪ Website Copy
✪ Autoresponders / Email Marketing
✪ Press Releases
✪ Landing Pages
✪ Articles
✪ Newsletters
✪ Video Scripts
✪ Online Profiles (Linkedin, G+, etc.)