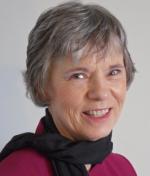 Sue Paulson

Edmonton, Alberta
Copywriter
B-to-B, Self-Help, Web/Internet
As the author of two self-help books, one a North American award winner, I have a particular talent for simplifying complex information so the text is easy to read and understand.
I taught business writing at a local university for several years. I now teach business writing to corporate clients.
Current writing clients use my services for web content, blog writing, magazine articles and editing. I particularly enjoy writing employee profiles for websites and would like to branch out to case studies for businesses.