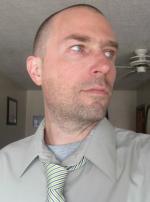 Nick Mistretta

Denver, CO
Copywriter, Travel Writer
Web/Internet
My experience includes newsletter creation and writing, email list building, social media marketing, writing travel guides, travel articles, over 120 natural health articles and one book - a travel memoir.
I have a BA in Journalism and have completed several copywriting courses through American Writers & Artists Inc.
Let's face it, if everyone could write well, there would be no need for copywriters. But we both know there is. So why me?
*Adept at conversational writing that evokes emotion
*Professional, reliable service
*Flawless writing that exceeds expectations
*Prompt and hassle-free communication
*100 percent satisfaction guaranteed
*A writer's hand with a businessman's mind
Services
*High quality web copy
*Newsletters that convert readers into customers
*Email copy that sells
*List building skills
Contact me for any and all web writing projects. And let me show you what a quality writer can do for your business.