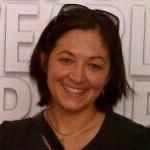 Erin Croley

St. Louis, MO
Copywriter, Researcher, Social Media Expert, Resume Writer, Travel Writer
B-to-B, Financial, Fundraising, Health, Web/Internet
Whether it's B2C copywriting, web content, social media, revision work, or creative collaboration, I write from a passion to connect and a passion to honor what I love: education, motherhood, art, running, academia, writing, books, travel, nature, good coffee, craft beer, fundraising, and the complete and utter joy I experience from collaborating to bring someone's ideas and dreams to life.
Essentially I'm a storyteller. The stories might be mine or yours, or even a collective ours. Stories engage readers across writing domains and niches. They expose passion and develop trust. My storytelling conveys authentic experiences and emotions to make readers feel a truth, a desire, and a connection, even if it's not a story with which they are familiar.
Writing is an art, and I am, at heart, a geek artist. Research is critical to my process. I research to understand your goals, your readers, your product. I research to deconstruct, synthesize, and REMIX ideas into something new and unique.