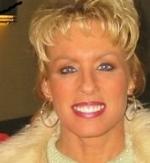 Lori Gurren

Covington, KY
Copywriter, Researcher, Social Media Expert, SEO Expert, Travel Writer, Desktop Marketer
B-to-B, Catalog, Financial, Fundraising, Health, Self-Help, Web/Internet
Just a few important things to know about Lori Gurren. AKA: Lori is Write!!
My site in under construction.
I worked as a Journalist & Columnist for the Sandusky Register & won the "Writer of the Year" award. I also ran a satellite office for the paper as well. The reason I left was because journalists just don't make any real money so I moved on.
I got into sales and have done very well. I wrote lots of sales letters, emails, line cards, brochures, flyers & autoresponder email sets.
I'm sharpening my skills by working with the AWAI and learning whats trending in the copywriter's world. I'm taking a course in "Direct Response" Marketing which is my specialty
I'm an excellent researcher which I learned as a journalist.
I'm a great communicator and a good listener. I follow directions well and can write anything at this point in my life.
I hope to hear from you.....
Lori Jean Crable-Gurren
LoriIsWrite@fuse.net
(please put "Writing Job" in the subject line)