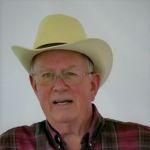 Billy Henry

Ecuador and Texas
Copywriter, Researcher, Travel Writer
B-to-B, Web/Internet
I was lucky to have been born into a family of entrepreneurs. In fact, I began my career very young. As a boy in the first grade, I was diagnosed with Polio. I walked with the aid of crutches. I do not remember this but was told when I was at school I would charge my classmates to try my crutches.
Later, I spent 40 years as a fact-finder, researching hundreds of topics, interview thousands of individual and subject matter experts, investigated many product assertions and captured compelling evidence for reports.
The past 15 years I was a client advocate with a large Insurance Brokerage firm, helping their clients with difficult claim issues and denials. I won some of the arguments and lost some but the client always knew I was working hard to get them paid.