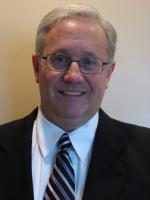 Scott Cornish

Moorestown, NJ
Copywriter
B-to-B
My interest is business to business, beginning as a part-time freelance copywriter. I have a strong interest in technology and additive manufacturing or 3D printing. Recently I achieved certification as an AWAI Verified™ copywriter and continue to develop my copywriting skills.
My professional background is over twenty-five years in a the printing and publishing industry. Currently I worked in IT for the last five years. I hold a MBA with a dual major in finance and accounting and a BS in printing management.
My professional areas of specialization include certification as an ASQ quality manager, Villanova lean six sigma master black belt, and PMI project management professional. My working background is in areas of production operations, IT infrastructure and project management.