Meet AWAI-Trained Writer: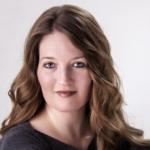 Professional Background:
I am AWAI trained. I have a degree in Liberal Arts, a degree in Alcohol and Drug Abuse Counseling and a degree in Nursing.
I've been a practicing RN for almost 12 years with experience in Newborn Intensive Care, ER and Case Management.
I currently work part time as a nurse but as I add more copywriting clients I will phase out of my nursing practice.
I am looking for freelance assignments in Health, Self-Help, Christian and Social Media.
My diversified education and experience provides me with fertile soil for fresh ideas.
I love researching products and services and drawing out unique, appealing benefits.
I am detail oriented with a slightly OCD personality...Rest assured my work is submitted on time!
I can be reached at nccopywriting@gmail.com