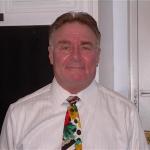 Richard Mann

Valley Forge, PA
Copywriter
B-to-B, Health, Web/Internet
Twenty five years in the Eye Care field.
One year as a part time copywriter, with 80% of my efforts devoted to studying AWAI courses as well as participating in a number of blogs.
My first attempt at selling copy turned out be a successful cold call. Presently am looking for freelance work.