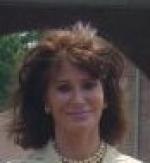 Karren Currier

Charlotte, NC
Copywriter, Graphic Designer, Researcher, Travel Writer
B-to-B, Catalog, Christian, Fundraising, Health, Self-Help
I have been writing for over 30 years producing many brochures, and marketing materials for retail, cosmetic surgeons, special olympics, habitat for humanity, and others. I am also a very talented designer and have worked in design for many years. I have just finished my last design assignment and decided to go back to writing full time.
I am an avid researcher and study many subjects. I love to travel and write about places that I visit.
My religious beliefs keep me strong and I would enjoy writing for this venue as well.