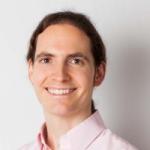 Erin Honeycutt

Redmond, WA
Copywriter
B-to-B, Health, Self-Help, Web/Internet
I have worked as a Software Design Engineer for Microsoft for 15+ years. I know the ins and outs of computers and software, and I am fluent in both geek-speak and normal-person English.
I also hold a 2000-hour teaching certificate in yoga and meditation. This training gives me significant knowledge of anatomy, nutrition, and kinesthetics. I understand health and nutrition topics thoroughly, and I have a ton of experience breaking concepts down and explaining them in simple terms.
Notable experience:
- I designed and executed an email campaign for my friend's yoga studio, and increased headcount in a teacher training by over 600% year-over-year.
- Wrote website copy for the same yoga studio to bring in more students.
- Currently designing/writing a website for a growing aromatherapy company.
Education:
- B.S. in Computer Science, Wake Forest University, 1999
- AWAI's Accelerated Copywriting course
- Steve Slaunwhite's B2B Secrets course
- Nick Usborne's Web Copywriting 2.0 course