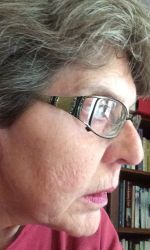 Nora King

Wytheville, VA
Copywriter
B-to-B, Health, Web/Internet
Why should you work with a behavioral health copywriter? Because you need a copywriter who is well versed in the behavioral health industry, to include current trends.
My career spans working with severely mentally ill clients, their informal supports, colleagues, various levels of management, community agencies, employers, and their staff.
I draw upon this multi-layered experience as I write for the mental health industry and it's various sectors. We are the formal caregivers and advocates, the managers of out-patient and in-patient facilities. The policy makers, DME manufacturers, real estate developers, pharmaceutical developers, educators to clients, and CEU providers, among others.
I am especially interested in companies and agencies with an interest in the state of Virginia since this is where I live and work.
What project are you working on? What copy do you need? Are you sure?
I look forward to hearing from you.Go to behavioralhealthcopy.com for more information.