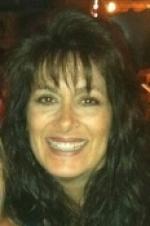 Rena Mindykowski

Lake Havasu, AZ
I am a Designer for new home construction and remodels. I work primarily with flooring, tile, carpet, wood, stone, and granite counters. I help builders and home owners colorize the interiors of their homes.
I also have experience in Equine training and Ranch Management, specializing in Cutting, Reining, and Barrel Racing. I have a special interest in Equine Nutrition.
I have had no professional writing experience, just writing ads and letters for my current place of business. I do enjoy putting thoughts to paper and sharing ideas with others. I love reading about, and discussing anything that involves the Equine world.