Meet AWAI-Trained Writer: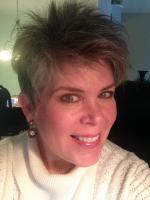 Professional Background:
A passion for helping businesses succeed is what drives me. What a joy to wake up every morning with this purpose! After spending over 30 years in the work force (military, government service, direct customer service and sales) I figured it was time to lend a hand to those who might benefit from my experience and networking connections. I am a problem solver who loves to help others. Therefore, I found my niche writing winning business plans, compelling case studies and business content that will help businesses succeed and drive our economy.