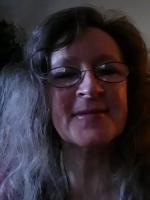 Cynkay Morningsong

Santa Rosa, CA
Copywriter, Researcher, Desktop Marketer
B-to-B, Health, Self-Help, Web/Internet
I have been taking classes and studying the programs of AWAI for several years and have been a member of Circle of Success for the past year and a half.
I've worked in the fields of self-help and personal growth for over 25 years, frequently finding myself in the role of a coach to the coaches! I have consulted with business owners in the areas of leadership and management and I specifically have a strong background and broad base of knowledge in yoga and alternative health. I've been building websites since 2010 and writing/researching since the early 1990's.
I especially enjoy helping my clients design their branding and messaging. Doing these types of projects allows me to tap into my background in psychology and capture the essence of who my clients are and all that they have to offer the world.
I also love the creativity and exploration that comes with writing great newsletters that are enjoyable, informative and develop long term relationships with customers.