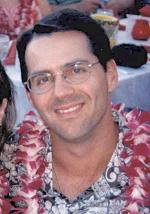 Lance Gibson

Milton, WA
Copywriter
Christian, Self-Help, Web/Internet
I'm a retired Air Force Veteran who spent 10 years in Aircraft Maintenance, 11+ years in IT and Communications.
After retiring from the Military I spent 5 years working in IT for a private university in Washington State.
Currently I'm looking for something new and more fulfilling in my life. Something where my faith and 25 years of sobriety plays a more prominent role would be wonderful.
I love working with others who are honest, ethical and looking to improve the world we live in.
I have college degree's in Technology Management and Information systems and Communications.