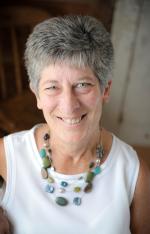 Joyce Hollman

Kennebunk, ME
Copywriter
B-to-B, Health
Content marketing is my passion. I believe in its power to build trust. Once you have trust, you can share your unique offerings with the right people, and they will LISTEN.
This is especially true when dealing with health.
I will help you fine-tune a strategy that will educate, build relationships, and solidify the trust that will drive clients and revenue to your B2C or B2B health business.
Translating complex information into interesting, easy-to-read, persuasive copy is my specialty.
"If you need fine-tuned, well-researched health content, written in a voice that's conversational and rings true with your market, Joyce is the person you want to work with. She knows how to take complex research and distill it into clear, accurate, conversational writing that anyone can understand."
–Carol Koenigsnecht, medical content editor