Meet AWAI-Trained Writer: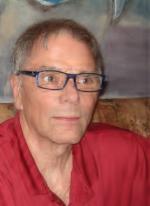 Andre Pilon
| | |
| --- | --- |
| Location: | Montreal, Canada |
| Professions: | Copywriter |
| Specialties: | B-to-B, Health, Self-Help |
Professional Background:
Started as a Weather Observer then as a Pilot Briefer and Weather Presenter. I managed a weather station in the Arctic at a time when there was (a lot more) ice!
Then evolved in Computer programming and setup.
Later I discovered the magic of the spoken word; my professional and pro-Bono presentations needed to be written. A first challenge.
In parallel, I often found myself wanting to best support ambitious colleagues and friends. So certified Coaching enriched my palette. It never materialized into a career but serves me very well in team work for instance. Listening skills and asking powerful questions make this training worthwhile.
AWAI Accelerated training for copywriting appeared unexpectedly on my radar and I signed up immediately. Seemed the next logical step in my communication quest.
I love writing technological papers; sailing-travel and renewable energies are also high in my interest list.
I offer both oral and written communication skills. Ready to serve.