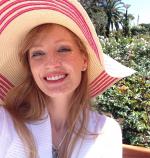 Cleveland Miller

Greenwich, CT
Copywriter, Researcher
Christian, Fundraising, Health, Self-Help
I am passionate about helping people heal and live healthy lifestyles. Studied Holistic Nutrition, Integrative Medicine, and have been researching and living out my findings for over twenty years. I have sold several natural health products directly, as well as served in my community as a wellness counselor.
I have strong sales background having worked for 15+ yrs in commercial and residential real estate, developing a focus on income producing assets. I have been active in several social justice, health, and environmental focused charities, and am fluent in the styles and formats used in their direct mail and online sales copy.
Being a practicing Christian, I make time to study scripture and pray daily, and enjoy exploring and sharing passages from the Bible, as well as complex theological concepts.
My mission as a direct response copywriter is to help companies grow their sales and reach more people in their effort to profit and make the world a better place.