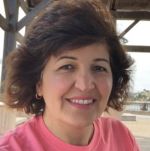 Nahrin Dowds

Port Townsend, WA
Copywriter
B-to-B, Web/Internet
Technology B2B Copywriter, help you boost business profits through copy and Content that drive action.
I help Technology companies effectively communicate the golden benefits of their products to the audience in need of those products. Standing out among competitors with a clear, concise, and actionable marketing message.
Online Direct Response- Web copy specialist, User Experience (UX), Lead Generation, Landing pages, Website Audit Advisor, and content marketing -- applying Direct Response action driven techniques to increase conversions.
Offline Direct Response- Lead Generation, producing copy for sales funnel, Brochures, Sales Letters, and more...
Greater Seattle Area
Marketing & Advertising