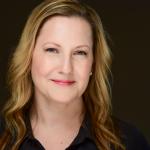 Gidget Hall

St. Louis, MO
Copywriter
B-to-B, Financial, Web/Internet
Gidget Hall is Owner & Chief Copywriter of Waypoint Copywriting, an independent copywriting and content marketing business based in St. Louis, Missouri.
A 20-plus-year veteran of the banking and financial technology industry, Gidget has worn the many hats of general manager, product manager, and product marketer for such firms as MasterCard Worldwide, U.S. Bank, and Mercantile Bank.
With the launch of her own business in 2015, Gidget now specializes in commercial writing for Banking and FinTech companies, offering B2B copy, web writing, content marketing strategies, and SEO copywriting.
A longtime activist and volunteer in animal welfare and environmental causes, Gidget also writes for cause marketers in the fields of conservation, outdoor recreation, renewable energy, and sustainable living.