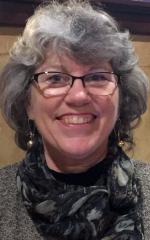 Rosalind Kate Laferriere

Grass Valley, CA
Copywriter, Researcher, Resume Writer, Grant Writer
B-to-B, Christian, Fundraising
29 years of experience, including serving as school principal, in public and private
education.
8 years service as and officer in the United States Army.
35 years of experience in supporting the Catholic church through coordinating fundraising, religious education, Parish Council and spiritual activities.
- Wrote and implemented SB1510 Grant
- Wrote and implemented $300,000 School Wide System of Preventions and Interventions Planning (SWSPI) Grant
- Wrote and implemented School Improvement (SI) plans for the Palmdale School District
- Wrote and reviewed Western Association of Secondary Schools (WASC) accreditations for the Archdiocese of Los Angeles.
- Taught and evaluated writing techniques for Army junior leadership positions.
- Reviewed and coordinated alignment of intermediate school curriculum with district and state standards.
- Coordinated writing and curriculum professional development for educators.
- Trained military personnel in personnel management and administration.