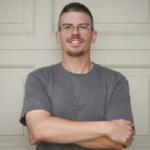 Martin McQuaide

Warren, OH
Copywriter
Financial, Self-Help
MY writing is about IDEAS. Ideas that get customers to say "Yes!" and pull out their wallets.
People don't want to be sold to. And they don't want boring copy full of mindless features.
People want the excitement of buying products and services that promise big ideas - more money... better health... new knowledge...
My copy brings these ideas to life - and guides your customers to make the sale.