Meet AWAI-Trained Writer: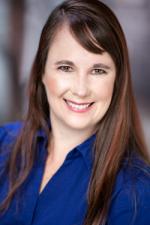 Professional Background:
As a business owner, you need a marketer who can explain the benefits of your product or service to your target market and convince them that you and your company are the solution to their problems.
You want someone who is creative, intelligent, and understands you and your company, as well as your audience.
Someone who can take the burden of dealing with your marketing off of your shoulders so you can run your business.
Hello. Pleased to meet you.
I am a professional copywriter with experience in lead generation, customer conversion and thinking creatively.
I work directly with my clients to create copy that converts, whether it is sales letters, landing pages, articles, blogs or other web content.
My goal as a writer is to make sure that you get exactly what you need to push your business or project forward.