Meet AWAI-Trained Writer: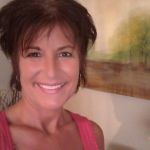 Shelli Schilke
| | |
| --- | --- |
| Location: | Austin, TX |
| Professions: | Copywriter, Resume Writer, Desktop Marketer |
| Specialties: | B-to-B, Health, Self-Help, Web/Internet |
Professional Background:
My objective is to secure a long-term copywriter/email marketer role on a forward-thinking team.
I'm open to working with you wherever you're located as long as I can work remotely, either entirely or a majority of the time. If the position you have available is currently in-house, let's get creative and turn it into a remote job such that it's mutually beneficial. (Less overheard saves you a lot of money every year!).
I thrive in a collaborative environment where the end result is increased education, sales and success for everyone.
As a new copywriter one year ago, I came out of the gate strong and have made a substantial amount of money for my employer. How substantial? One campaign alone that consisted of five promotional emails yielded $40K... and I've been involved in no less than 52 email and Facebook marketing campaigns. Would you like to see that same kind of success... or more?
Having the Following Strengths Would Help to Ensure Your Success
Commitment to excellence Disciplined and efficient Creativity, expertise and results
Persuasive writing skills Professional look and conduct Solution-focused approach
Attention to detail High energy and confidence Passion for writing and marketing
Whatever job opportunity you have ties in nicely with my most recent accomplishment of having completed American Writers and Artists Inc. (AWAI's) highly-acclaimed "Accelerated Program for Six-Figure Copywriting." Many consider it to be the best copywriting and marketing program there is. In fact, many prestigious companies hire only AWAI-trained copywriters.
As a Proficient Copywriter, I Would Bring the Following Expertise to Your Team
• Compelling Copy - I am passionate about using my innate writing skills to help companies become more visible and profitable.
• Commitment to Excellence - I'm a perfectionist by nature and highly meticulous with what I produce, such that it's always my best and highest quality work.
• Inquisitive Mind & Diverse Experience – I'm naturally curious and witty, not afraid to ask questions and do a lot of research on things. That's key to writing persuasive content that attracts and converts curious prospects into long-term customers.
You can see a wide array of my writing samples at https://drive.google.com/open?id=0B7FMfRkQj_CFRDZaUFJxeWE0RUU.
I'm ready to spread my wings and soar and make this a win-win for us both. How about you?
Thank you for your time and consideration of my skill set. I look forward to hearing from you soon.
My best,
Shelli L. Schilke
Email: wysiwyg108@gmail.com
Cell: 512.626.6216
Writing Samples:
https://drive.google.com/open?id=0B7FMfRkQj_CFRDZaUFJxeWE0RUU
Professional Resume:
https://drive.google.com/open?id=0B7FMfRkQj_CFaHR3MzZzTExWVk0