Meet AWAI-Trained Writer: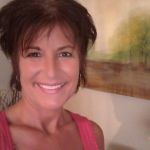 Shelli Schilke
| | |
| --- | --- |
| Location: | Austin, TX |
| Professions: | Copywriter, Social Media Expert, SEO Expert, Resume Writer, Desktop Marketer |
| Specialties: | B-to-B, Catalog, Health, Self-Help, Web/Internet |
| Website: | www.writeattractions.com |
Professional Background:
My objective is clear: I want to be your #1 go to copywriter.
I would love to work with your team as I apply my copywriting/marketing skills, diverse knowledge and a commitment to excellence to their projects. I thrive in a collaborative environment that shares one goal: superior results and success for everyone.
Because I aim high and always strive for unparalleled results, I'm confident that I would meet or exceed your expectations. My portfolio includes authentic, attention-grabbing copy that hits people's core and moves them to action. I've written effective copy for online business courses and sales emails that are generating $50K a month for martial arts school owners and I'd love to do the same (or more!) for you.
Having the Following Strengths Would Help to Ensure Your Company's Success
Commitment to excellence Persuasive writing skills Attention to detail
Results driven approach
Creative & ethical
Collaborative & confident
Organized & efficient
Professional look & conduct
Passion for writing & marketing
Whatever job opportunity you have ties in nicely with my most recent accomplishment of having completed American Writers and Artists Inc. (AWAI's) highly-acclaimed "Accelerated Program for Six-Figure Copywriting." Many consider it to be the best copywriting and marketing program there is. In fact, many prestigious companies hire only AWAI-trained copywriters.
As a Proficient Copywriter, I Would Bring the Following Expertise to Your Team
• Compelling Copy - I am passionate about using my innate writing skills to help companies become more visible and profitable.
• Commitment to Excellence - I'm a perfectionist by nature and highly meticulous with what I produce, such that it's always my best and highest quality work.
• Inquisitive Mind & Diverse Experience – I'm naturally curious and witty, not afraid to ask questions and do a lot of research on things. That's key to writing persuasive content that attracts and converts curious prospects into long-term customers.
You can see a wide array of my writing samples at https://drive.google.com/open?id=0B7FMfRkQj_CFRDZaUFJxeWE0RUU.
I'm ready to make this a win-win for us both. How about you?
Thank you for your time and consideration of my skill set. I look forward to hearing from you soon.
SHELLI L. SCHILKE
Email: wysiwyg108@gmail.com
Cell: 512.626.6216
linkedin.com/in/shellischilke
PROFESSIONAL SUMMARY
Savvy copywriter with solid experience in promo email campaigns, Facebook ads, blog posts, web content, landing pages, business course descriptions and e-newsletters. Expertise in writing killer headlines and compelling, easy to read copy. Excellent persuasive writing skills with a keen eye for details and accuracy. Governing values include integrity, transparency and respect.
SKILLS SUMMARY
• Marketing, Copywriting & Editing – print & digital
• Innate strength in planning, organizing and details
• Entrepreneurial mind & strong business acumen
• Time management and meets/beats deadlines
• Professional conduct and leadership qualities
• Persuasive writing skills and creativity
• Results driven approach to projects
• Outstanding client service and results
• MS Word, Excel, Powerpoint, Outlook
• Basecamp, Aweber, Salesforce, Quickbooks
PROFESSIONAL EXPERIENCE
Write Attractions – Austin, Texas Aug. 2016 – Present
➢ A full-service copywriting enterprise for both B2B and B2C markets.
Results Driven Owner & Freelance Copywriter
• With My 5-Step System of Success, Clients Can Expect:
1. Custom-tailored copywriting that gets your target audience's attention and interest
2. Winning copy that address your prospects' problems and hidden motives
3. Brand messaging that fosters trust, value, customer loyalty and repeat business
4. Results driven copy that stands out from your competition and gets your prospects and customers to buy time and time again
5. Immediate and long-term sales, retention and success
• While I can write and edit copy for most any topic, I specialize in the following areas:
Natural Health, Fitness & Nutrition
Vegetarianism & Veganism
Animal & Planetary Welfare
Yoga & Martial Arts
Meditation & Spirituality
Complementary & Alternative Medicine
Self-Help & Personal Development
• For more info, please visit www.writeattractions.com (I wrote all the content and chose all the images)
Full Contact Online Marketing – Merrick, New York Aug. 2016 – June 2019 (company restructure; my remote job was outsourced)
➢ An online marketing company that is dedicated to helping martial arts schools substantially increase their memberships, revenue and overall success.
Copywriter & Email Marketer
● Craft promotional emails, Facebook ads/posts, e-books, blogs, About Us web pages, Home/Sales page content, business course descriptions & presenter bios
● Noteworthy Success: Online business courses and sales emails I've written are generating $50K a month for some of our clients.
● Work with the marketing team on new/updated copy requests, SEO and website revamps
● Responsible for creating monthly marketing campaigns for Martial Arts Profits Arsenal clients
● Work with the President of Parrella Consulting to produce compelling marketing copy for Martial Arts Business University and the annual Martial Arts Business Summit in Brooklyn, New York
 
American Writers & Artists Inc. – Delray Beach, Florida March 2016 – Present (remote copywriting training)
➢ AWAI is the world's leading publisher of direct-response copywriting, design & web writing programs.
A-List Copywriter Training & Continuing Education
● Completed AWAI's Accelerated Program for Six-Figure Copywriting. This is what many consider to be the best copywriting program there is. In fact, many prestigious companies hire only AWAI-trained copywriters.
● Completed AWAI's Advanced Copywriting Training, Email Marketing & Health & Self-Help programs
● Member of AWAI's prestigious Circle of Success Comprehensive Learning Program
● Member of the Professional Writers' Alliance (PWA). PWA is an International Association for Direct-Response Writers.
● Member of Wealthy Web Writer that empowers me with the best training & tools for success
Noble Capital Group – Austin, Texas Feb. 2015 – Aug. 2016
➢ A real estate investment firm that offers investment products, as well as provides quality lending opportunities to members of its Private Lender Network.
Human Resources Manager
● Managed the new hire process including all on-boarding documents, benefits and payroll
● Reviewed resumes, screened candidates and conducted phone interviews
● Played an instrumental role in doubling Noble's staff by hiring 20 employees in one year
● Worked closely with a Professional Employer Organization to resolve payroll and HR issues
● Created SOP's and modified the Employee Policies Handbook
● Prepared company financials, reconciled bank accounts and entered credit card charges
● Worked directly with and supported the CEO and handled his personal affairs
EDUCATION AND CERTIFICATIONS
American Writers & Artists Inc. – Delray Beach, FL
Completed numerous programs, March 2016 - present
Life Coach Institute of Orange County, CA
Life Coach Certificate, February 2014
The Chopra Center – Carlsbad, CA
Yoga Teacher Certificate, July 2007
Taught for seven years; Current practitioner
Kellogg Community College – Battle Creek, MI
A.A.S. Paralegal/Legal Assistant, May 2001
Graduated magna cum laude