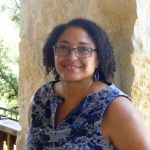 Yolanda Allen

San Antonio, TX
Copywriter, Researcher
B-to-B, Christian, Financial, Web/Internet
I served in the United States Air Force as a program manager for 20 years. I performed various duties including defining requirements, contract support/administration, modernizing Air Force systems, and established the Air Force Program Office for identifying strategies and technologies to defeat Improvised Explosive Devices (IEDs).
I have a Bachelor's degree in Electrical Engineering from the University of Texas at San Antonio (1998); a Master's from Webster University in Computer Information Resources and Human Resources Development (1999) and a Master's in Architecture from the University of Texas at San Antonio (2015).
During architecture school, I worked as a graduate assistant, helping students with building technologies, such as site analysis, solar geometry, lighting and acoustics. In 2012, I was a fellow with the Environmental Defense Fund (EDF) where I analyzed and identified savings in building energy use at the Texas A&M University campus in Kingsville, TX. I also helped develop a San Antonio Missions Historic District handbook as a resource for community involvement in economic improvement as a graduate research assistant.
My personal interests include singing in my church choir, directing the children's choir (3rd-5th grade) and co-leading a women's Bible study. My husband and I are also involved in real estate adventures.
I'm interested in writing about architectural design, construction, interior design...anything related to people and buildings. I'm also interest in Christian topics.